Each year I attend The Global Leadership Summit from the satellite location at my home church in Lafayette, IN.  This year, I've been invited to be a part of the social media/live-blogging team to share my notes from this year's Summit.  So, tune in for the next 2 days and catch the notes from each of the speakers.
It's my hope that these notes will not only add value to you as a leader, but also give you some practical ideas to share the notes with your team.  Also, I'll have some extras for you, so you'll want to check back often and see what's happening!  Lastly, head over to my Facebook page to join in on the conversation and let's share our favorite quotes and take-aways there!
The Global Leadership Summit is a two-day event telecast LIVE in HD from Willow's campus near Chicago every August to hundreds of locations in North America. You are invited to join an expected 305,000 people committed to getting better as leaders in 2016. Throughout the fall, Summit events take place at an additional 675+ sites in 125 countries and 59 languages.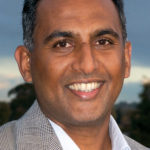 Jossy Chacko
Founder and President, Empart Inc.
Jossy Chacko leads a global ministry that exists to ignite holistic community transformation among the unreached and needy people of Asia. With a goal to see 100,000 communities transformed by 2030 through the planting of churches, they are on track, averaging 11 church plants per day during 2015. Providing leadership to a team of more than 6,500 in seven countries, Jossy uses his gifts as a communicator to challenge business and spiritual leaders to capture a larger, God-size vision.
We all start with a dream.
My dream was to make a lot of money early and retire young.
Women are very good at getting you to do what you don't want to do…just ask Adam what happened to him.
All of us have been trusted with something.
What have you done with your talents?
Faithfulness is multiplying what you've been given.
God expects us to enlarge whatever we've been given.
The DNA of multiplication have been put into us from the beginning.
We have no excuse to not multiply.
3 E's in expanding your leadership reach

Enlarge your vision
Empower your people
Embrace risk

What is your vision today?  Is it about maintenance or the principle of multiplication?
What God has put inside of you determines whether you will be a good leader or an insignificant leader.
An enlarged vision should keep us awake at night and energized during the day.
Trust what God has put into you and run after it with all your heart.
Don't let popularity determine your vision.
Enlarging your vision means to stay focused on your vision and to increase your horizon.
Just having a vision on the wall does not mean that you'll achieve it.
You need the help of others to enlarge your vision.
Leadership is all about taking wise chances and giving people opportunities.
Don't be fooled by the "package" that people come in.
One way to test the the power of your vision is to take a vacation and see what happens.
Focus on building character before empowering people.
Empowerment has to be through relationship – otherwise you don't know their character and you can't help them.
Leadership isn't about empowering from the front, but from the side.
Set agreed upon outcomes and then set up systems to track them.
It's not about controlling the people, it's about controlling the outcomes.
To me, risk and faith are the same thing.
Without taking risk, it is impossible to please God.
Are you pleasing God today?
You should view risk as your friend to love not as your enemy to be feared.
As followers of God, we should be the most risk-taking, ambitious people on earth.
Don't let the fear of losing what you have, keep you from the thing that God has for you.
You should see comfort and safety as your enemies.
Who is missing out because you are unwilling to take the next step of faith?
Don't let the earthly practicalities keep you from the Godly possibilities.
Your leadership capacity is in direct proportion to your pain threshold.
Make a list of all the dreams, ideas, and vision that you have buried.
Add timelines to those items of when you're going to do them.
Then, list the people that will hold you accountable.
Wow!  What a powerful session from Jossy Chacko!  What did you take away?  Let's discuss it on Facebook!