Each year I attend The Global Leadership Summit from the satellite location at my home church in Lafayette, IN.  This year, I've been invited to be a part of the social media/live-blogging team to share my notes from this year's Summit.  So, tune in for the next 2 days and catch the notes from each of the speakers.
It's my hope that these notes will not only add value to you as a leader, but also give you some practical ideas to share the notes with your team.  Also, I'll have some extras for you, so you'll want to check back often and see what's happening!  Lastly, head over to my Facebook page to join in on the conversation and let's share our favorite quotes and take-aways there!
The Global Leadership Summit is a two-day event telecast LIVE in HD from Willow's campus near Chicago every August to hundreds of locations in North America. You are invited to join an expected 305,000 people committed to getting better as leaders in 2016. Throughout the fall, Summit events take place at an additional 675+ sites in 125 countries and 59 languages.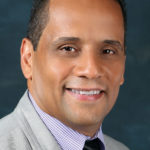 Wilfredo De Jesús
Senior Pastor, New Life Covenant Church; Community Leader and Author
Under Wilfredo De Jesús' leadership, New Life has grown from 120 people to more than 17,000 through church plants and to more than 130 ministries reaching the most disenfranchised—the poor, homeless, prostitutes, drug addicts and gang members. Named one of TIME Magazine's 100 most influential people in 2013, De Jesús is the author of In the Gap and became a Summit favorite following his challenging and inspiring talk in 2014.
A leader who stops learning stops leading.
We have a culture that's drifting – how do we lead in this culture?
No one drifts upstream or towards holiness.
Going upstream takes work and determination.
The Word of God is the truth north.
How we respond matters.  Responding to a culture shift is important.
The church of Jesus Christ has always been at odds with culture.
When you try to become relevant with culture – you become irrelevant.
Response #1 to a culture drift – Accommodate the drift.
Response #2 – Oppose the drift.
Response #3 – Withdraw from culture.
Response #4 – Engage culture.
Jesus moved towards those that were outcast, etc.
We must engage our culture.
Too many Christians value their position on issues more than God's commandment to walk in love.
Being called salt and light of the world is not a complement, it's a responsibility.
Evil has prevailed because good has been absent.
We must bring good to the picture and the world must see the good.  It's not time to retreat.
We must get out of the 4 walls and engage culture.
Remedy – know who you are!  Have a clear identity.
Don't define ourselves the way the world or Hollywood defines us.
Watch the undercurrent – anything that goes against the Word of God.
Keep coming back and making adjustments.
Wavering off course is completely normal for imperfect human beings.
Repentance is a good thing and is healthy.
The scared world needs a fearless church.
Those are my notes for Pastor Choco!  Meet me over on Facebook to continue the conversation about what you learned throughout these two days at the Summit!  I'll see you there…